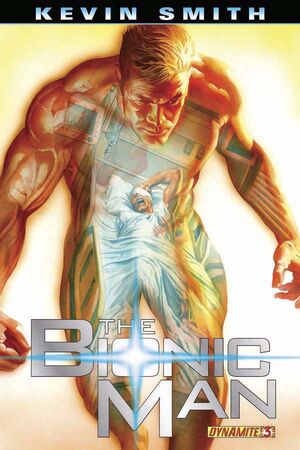 The Bionic Man, Vol.1 No.3 Chapter Three: We Can Rebuild Him. Based on a story by Kevin Smith. Script by Kevin Smith with Phil Hester. Art by Jonathan Lau. Colors by Ivan Nunez. Lettering by Simon Bowland.
Summary
Deconstructed
Cover Gallery
Several variant covers were released in limited quantity.
Web Preview Gallery
Before the issue hit retailers, this preview hit the web.
Ad blocker interference detected!
Wikia is a free-to-use site that makes money from advertising. We have a modified experience for viewers using ad blockers

Wikia is not accessible if you've made further modifications. Remove the custom ad blocker rule(s) and the page will load as expected.