Hi, I'm Scott. I co-founded Muppet Wiki in 2005.
I worked for Wikia from September 2007 to October 2011.
If you see me poking around on your favorite wiki, please say hello.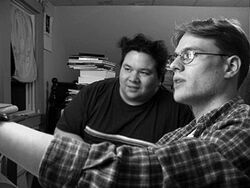 ...I'm happy to provide administrative assistance if needed. I may not be active here frequently, but if you leave a message on my Message Wall, I'll see a notice wherever I'm on Wikia, and respond here.