رجل الستة ملايين دولار (literally: Six Million Man) was the title used for the Arabic version of the Six Million Dollar Man.
Opening Narrations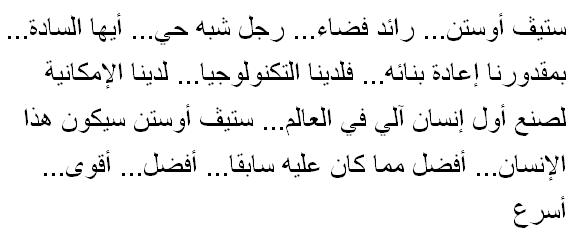 Translation of Opening Narrations
Steve Austin... astronaut... semi-alive... Gentlemen... we can rebuild... we have the technology... we have the capability to make the world's first robot... This will be Steve Austin... better than he was before... better... stronger... faster.
Weblinks