رجل الستة ملايين دولار (literally: Six Million Man) was the title used for the Arabic version of the Six Million Dollar Man.
Opening Narrations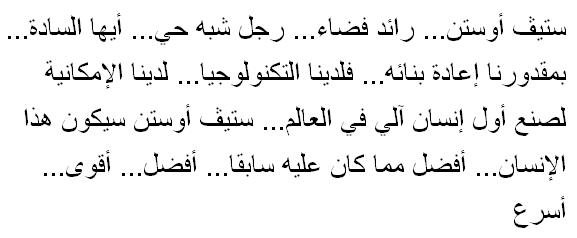 Translation of Opening Narrations
Steve Austin... astronaut... semi-alive... Gentlemen... we can rebuild... we have the technology... we have the capability to make the world's first robot... This will be Steve Austin... better than he was before... better... stronger... faster.
Weblinks
Ad blocker interference detected!
Wikia is a free-to-use site that makes money from advertising. We have a modified experience for viewers using ad blockers

Wikia is not accessible if you've made further modifications. Remove the custom ad blocker rule(s) and the page will load as expected.