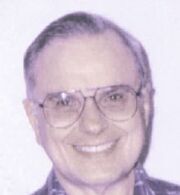 An american screenwriter who wrote the episodes "The Pal-Mir Escort", "Outrage In Balinderry" and "The Golden Pharaoh". When writing for television, Schneider often collaborated with his wife, Margaret Schneider.
Born in Passaic, New Jersey, on August 4, 1923, Schneider did some of his earliest writing on the "Mr. Magoo" cartoons. The syndicated situation comedy "How To Marry A Millionaire" was one of his first television credits, but for most of his career Schneider wrote for dramas and action or fantasy series. His resume is almost a list of the most popular TV programs of the sixties and seventies: "77 Sunset Strip", "Wide Country", "The Lieutenant", "Mr. Novak", "Kraft Suspense Theatre", "Bonanza", "Big Valley", "The FBI", "Ironside", "Mod Squad", "The Starlost", "Eight Is Enough", and "Buck Rogers In The 25th Century", among others.
Schneider's claim to immortality may be as the author of two iconic episodes of "Star Trek: The Original Series": "Balance Of Terror" (which introduced the Romulans) and "The Squire Of Gothos". He also wrote "The Terratin Incident" for "Star Trek: The Animated Series".
Schneider wrote his Star Trek scripts alone, but much of his work was done in collaboration with his wife. Together they seemed to excel in particular at medical dramas, penning multiple "Dr. Kildare" and at least a dozen of "Marcus Welby, M.D." scripts. One of the Schneiders' "Dr. Kildare" segments, "One Clear, Bright Thursday Morning," was a searing study of the fallout, both clinical and emotional, of the atomic bombing of Japan in 1945, and a high point of New Frontier-era television.
Paul Schneider died on 13 October 2008. He was 85 years old. His wife, preceded him in death.
Ad blocker interference detected!
Wikia is a free-to-use site that makes money from advertising. We have a modified experience for viewers using ad blockers

Wikia is not accessible if you've made further modifications. Remove the custom ad blocker rule(s) and the page will load as expected.