Ad blocker interference detected!
Wikia is a free-to-use site that makes money from advertising. We have a modified experience for viewers using ad blockers

Wikia is not accessible if you've made further modifications. Remove the custom ad blocker rule(s) and the page will load as expected.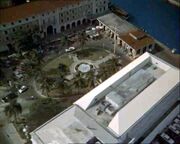 Monte Carlo was a European beach community where Shah Ali bin Gazim owned a villa. Oscar Goldman sent Jaime there as a tutor for Gazim's son, Ishmael. While at the villa, Jaime was uncovered as an OSI agent and had to sneak back in as a dancing girl in order to save Gazim from a bomb planted by his Prime Minister, Hassam.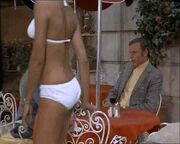 Oscar also visited Monte Carlo, where he was seen to be visibly distracted by scantily-clad beachgoers. To keep Oscar's mind on the mission, Jaime loudly pretended to be his daughter, reeling off a litany of parental and grandparental responsibilities that Oscar had. This, and a tiny display of bionic strength on a beach umbrella, effectively ended Oscar's chances with a couple of women that he had been ogling. (Jaime and the King)
External Links