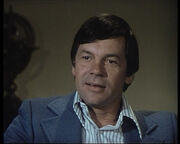 John Hopper is a professional assassin who often uses his twin brother to setup an alibi whenever he went out on a hit.
Hopper was hired to kill renowned state prosecutor, Lorin Sandusky to silence him before he has a chance to present incriminating evidence to the grand jury against racketeer, Victor Ritchie.
Hopper's attempts were eventually defeated by Steve Austin and then died in prison two years later.
Appearances
Ad blocker interference detected!
Wikia is a free-to-use site that makes money from advertising. We have a modified experience for viewers using ad blockers

Wikia is not accessible if you've made further modifications. Remove the custom ad blocker rule(s) and the page will load as expected.