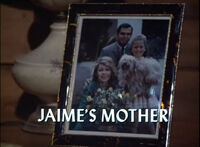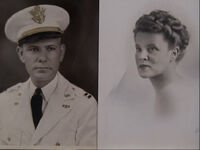 Jaime's parents (Ann Sommers and James Sommers) were college professors and worked for the university in the 1950s. As revealed in the episode "Jaime's Mother", Ann was an undercover agent for the US Government ("top echelon, political science", Oscar Goldman). Jaime's biological parents were presumed murdered. The records were sealed and everything information pertaining to the case is stored at the CDI in Los Angeles. No positive identification of Jaime's mother was made at the time of the accident.
His tombstone reads "James Sommers, Beloved Husband and Father. Born May 3, 1927. Died April 16, 1966."
A dossier given to Jaime by Oscar Goldman omitted some details about Jaime's parents because they might have shocked Jaime.
Ad blocker interference detected!
Wikia is a free-to-use site that makes money from advertising. We have a modified experience for viewers using ad blockers

Wikia is not accessible if you've made further modifications. Remove the custom ad blocker rule(s) and the page will load as expected.