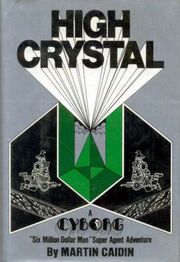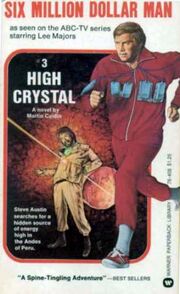 High Crystal was the third Martin Caidin-penned novel of both the Cyborg and Six Million Dollar Man series. Its original publication came in June 1974 by Arbor House Publishing. This was followed by a 1975 Warner paperback release. A later UK paperback release used a vague likeness of Lee Majors on the cover, but shows Austin with a left bionic arm (as per the novel).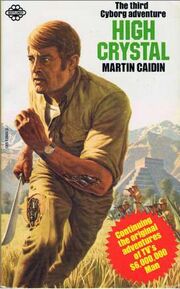 Ad blocker interference detected!
Wikia is a free-to-use site that makes money from advertising. We have a modified experience for viewers using ad blockers

Wikia is not accessible if you've made further modifications. Remove the custom ad blocker rule(s) and the page will load as expected.