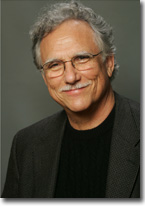 Biography
Henry Polic II (February 20, 1945–August 11, 2013) first appeared as the "Sheriff" in Mel Brooks' short lived television series, When Things Were Rotten (1975). Polic's credits also include roles in both film and television, including an episode of The Incredible Hulk (1980), and a recurring role on Webster (as "Jerry Silver"). He has also provided voices for Scooby-Doo and Scrappy-Doo (1979), The Smurfs (1981), and Batman: The Animated Series (1992 - 1994).
External Links
Ad blocker interference detected!
Wikia is a free-to-use site that makes money from advertising. We have a modified experience for viewers using ad blockers

Wikia is not accessible if you've made further modifications. Remove the custom ad blocker rule(s) and the page will load as expected.