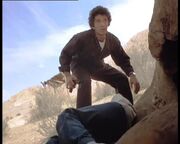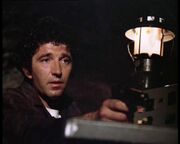 Henderson works for John Mallory in his effort to acquire the prototype of a Flying Suit. He patrols the restricted areas of the Ventura Air Force Base near the Indian Burial Grounds to ensure that Mallory's criminal hideout remains undetected. Henderson is willing to kill anyone who gets in the way of carrying out their plan to acquire the suit.
Appearances
Ad blocker interference detected!
Wikia is a free-to-use site that makes money from advertising. We have a modified experience for viewers using ad blockers

Wikia is not accessible if you've made further modifications. Remove the custom ad blocker rule(s) and the page will load as expected.