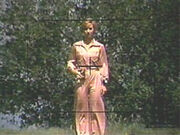 Gillian is one of a group of Aliens, who have been living in the California mountains observing Earth for centuries.
When Nedlick's rebels break away from the main complex, Gillian is sent by Shalon to find Steve Austin, and enlist his aid. She restores his memory of what happened the year before, and helps him to discover what the rebels are doing.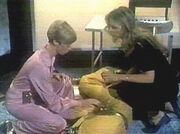 Ad blocker interference detected!
Wikia is a free-to-use site that makes money from advertising. We have a modified experience for viewers using ad blockers

Wikia is not accessible if you've made further modifications. Remove the custom ad blocker rule(s) and the page will load as expected.