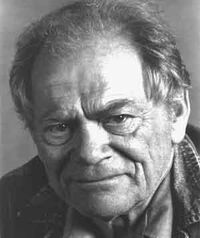 Biography
George Murdock (b. 1930) has been a well known icon in the science fiction genre for the past few decades. His notable roles in the field include Admiral Hansen on Star Trek: The Next Generation, the crusty Doctor Salik on the original Battlestar Galactica series, and a recurring role as the Second Elder on the The X-Files. He was also a semi-regular on the sitcom Barney Miller as the hard-nosed Lt. Scanlon.
Ad blocker interference detected!
Wikia is a free-to-use site that makes money from advertising. We have a modified experience for viewers using ad blockers

Wikia is not accessible if you've made further modifications. Remove the custom ad blocker rule(s) and the page will load as expected.