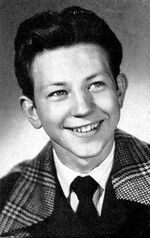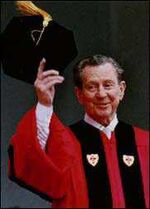 Donald O'Connor (1925-2003) was one of the best-known actors to make a guest appearance on The Bionic Woman. During a career that started as a child actor in film in the 1930s, O'Connor rose to fame in musical films in the 1940s and 50s, most notably the 1952 MGM classic Singin' in the Rain. He also gained additional fame as the human co-star of a series of a very popular B-film comedy film series, Francis the Talking Mule (which later inspired the TV series Mr. Ed). He also garnered acclaim for portraying silent film star Buster Keaton in a 1957 biopic (like Keaton, O'Connor's roots lay in vaudeville). By the time he appeared on Bionic Woman, O'Connor was focusing much of his work on the stage.
O'Connor continued to make TV and film appearances into the late 1990s.
Biography
External links
Ad blocker interference detected!
Wikia is a free-to-use site that makes money from advertising. We have a modified experience for viewers using ad blockers

Wikia is not accessible if you've made further modifications. Remove the custom ad blocker rule(s) and the page will load as expected.