The Bionic Woman Designer Collection: Fashions for Jaime Sommers was a range of optional clothing for the Jaime Sommers doll. As they still do for a number of different doll franchises, Kenner made it possible for the owners of the Jaime Sommers replica to dress her in a number of different outfits.
The range was split into two different lines: the Designer Collection proper and the Designer Budget Fashions for Jaime Sommers. This latter line featured simpler designs and no accessories other than shoes. For instance, the Designer Collection "Gold Dust" item contained a dress and a stole, whereas the somewhat similar Designer Budget "Elegant Lady" contained just the dress and shoes. Another, subtler distinction between the two branches of the range was the generally better fabric used to make the "upmarket" line.
The range began as a fairly uncomplicated set of four items, and became increasingly complex as the show ran on television. Some early designs — notably the tennis outfit — were dropped from the range as time went on.
In detail
Following are a few examples of the main Designer Collection line. Note that the name in bold was generally a "catalogue name", not one that appeared prominently on the front packaging of the retail versions of the items.
Alternative packaging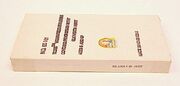 The American department store, Sears — or, as it was at the time, Sears & Roebuck — offered the items in their own, plain packaging for mail-order sales. The picture at right shows a box containing the "Peach Dream" outfit and the "Silk 'N' Satin" outfit.
Ad blocker interference detected!
Wikia is a free-to-use site that makes money from advertising. We have a modified experience for viewers using ad blockers

Wikia is not accessible if you've made further modifications. Remove the custom ad blocker rule(s) and the page will load as expected.