Ad blocker interference detected!
Wikia is a free-to-use site that makes money from advertising. We have a modified experience for viewers using ad blockers

Wikia is not accessible if you've made further modifications. Remove the custom ad blocker rule(s) and the page will load as expected.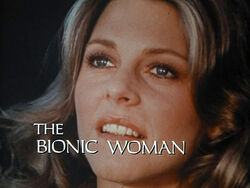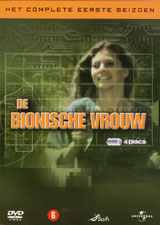 De Bionische Vrouw (literally: The Bionic Woman) was the title used for the Dutch version of the Bionic Woman. The show was first aired in the Netherlands in the 1970's, making use of the original English version with Dutch subtitles. Sometimes, the show is also unofficially referred to as De Vrouw van 6 Miljoen (The Six Million Dollar Woman).
DVD Release Info
Release Title: De Bionische Vrouw. Het Compleete Eerste Seizoen
Release Date: September 7, 2006
Soundtrack: English (Dolby Digital Mono)
Subtitles: Dutch
Additional Features: None

Release Title: De Bionische Vrouw. Het Compleete Tweede Seizoen
Release Date: November 1, 2007
Soundtrack: English (Dolby Digital Mono)
Subtitles: Dutch
Additional Features: None