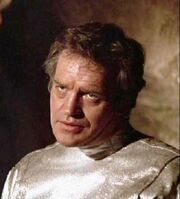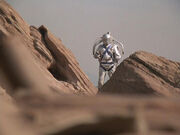 Briggs works for John Mallory in his effort to acquire the prototype of a Flying Suit. He has used a stolen practice suit so that he could make adjustments for weight as he prepares to fly the real suit. It is necessary for Briggs to practice in order for him to avoid looking foolish when he takes the pilot's place during the test flight.
Appearances
Ad blocker interference detected!
Wikia is a free-to-use site that makes money from advertising. We have a modified experience for viewers using ad blockers

Wikia is not accessible if you've made further modifications. Remove the custom ad blocker rule(s) and the page will load as expected.