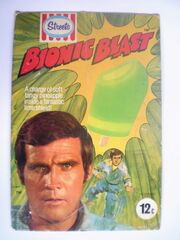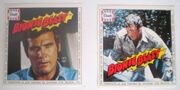 Bionic Blast was the name used for a special ice-cream for children. It was produced and sold during the 1970's by the Streets brand in Australia and New Zealand.
Advertisements for this ice-cream made use of pictures of the Six Million Dollar Man TV-series. The advertisements read: A charge of soft tangy pineapple inside a fantastic lime shield!. One piece cost AU$ 0.12.
Ad blocker interference detected!
Wikia is a free-to-use site that makes money from advertising. We have a modified experience for viewers using ad blockers

Wikia is not accessible if you've made further modifications. Remove the custom ad blocker rule(s) and the page will load as expected.